The Lotus, Madrid, New Mexico
Pet friendly:$25-$50 per visit
Rates are Lotus Standard: $145/Suite: $195

http://www.nmlotus.com/
Madrid, New Mexico retains the raucous untamed maverick spirit of the historic high desert mining town.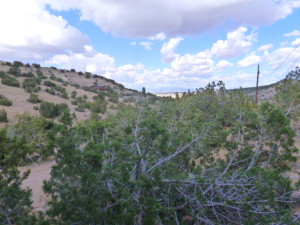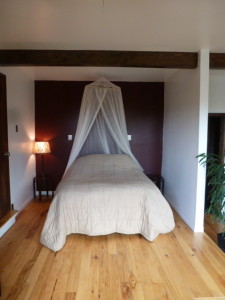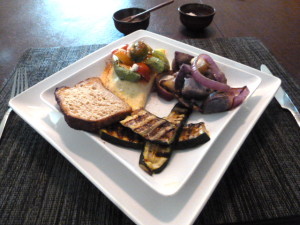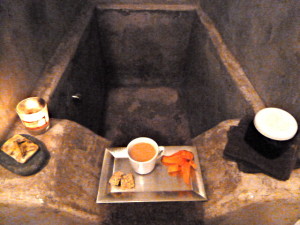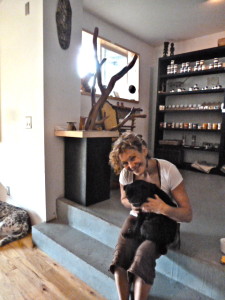 Travelling through winding, rugged, rock strewn roads, unmarked trails (the habitat of coyotes and birds of prey) can be somewhat disconcerting for  citified senses—perhaps the equivalent of switching from a diet of processed food to eating raw vegetables from a garden.  I was a little concerned that my Lexus didn't have four wheel drive—but apparently not a problem.
It is in this setting that Lonnie McGinn has established her sanctuary, The Lotus. Ms McGinn is an artist and her art form is creating a space that heals and nurtures the senses. This is most definitely not a traditional generic hotel .
In an era of "one size fits all" retreats, The Lotus offers a uniquely customized retreat.
Over a period of 5 years, the Lotus Sanctuary has been lovingly created to nurture the "luxury of the soul" and continues to be "a work in progress."
In a time when our senses are being assaulted, Lonnie feels that a personalized sanctuary is especially important and suggests that guests ask themselves, "What do I really need?"
"The Lotus will help you get touch with these things. If you need the world to go away, I can do that," says the charming proprietor (a Kate Hudson look alike).
"My clients and I take a journey—that is my job. I hear what people need and the experience that they want to create. The Lotus is more than a retreat, it is your sanctuary of healing, joy and laughter, art, living your truth. We can satisfy your needs with color, scent, movement, breathing." The Lotus offers a menu of healing arts to help achieve those goals.
Local artists' work is on display throughout the B&B with the intent of fostering a more intimate relationship (as opposed to viewing in a public gallery).
Accommodations (2 at present) are minimalist stylish with exceptional views. Guests receive sample sizes of organic skincare and body products. The Japanese style bathtub experience was fabulous!
Lonnie is a wonderful proprietor/hostess and served a most delicious complimentary custom crafted breakfast which includes choice of egg dishes: omelet, frittata, migas, fruit, granola.  All ingredients are fresh from the local farmers market or grown in The Lotus garden.
Leo, is the "Buddha" canine mascot of The Lotus and welcomes both human and canine guests.
For those who prefer a more lively vacation, a few winding streets away leads you to the Main Street's Mine Shaft bar, Maggie's Cafe (site of Wild Hogs filming), funky arty shops and plenty of live music venues.