Chapelle Street Casitas, Santa Fe, New Mexico 87501
http://www.santa-fe-vacation–rentals.com/
Rates begin at $88 per night
Pet fee:$ 20 fee for the first pet and $ 10 for the second.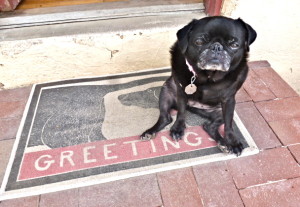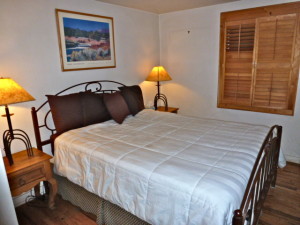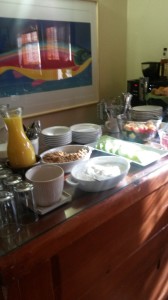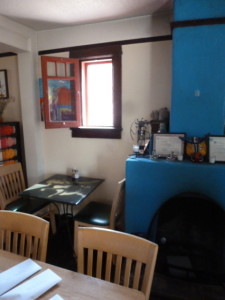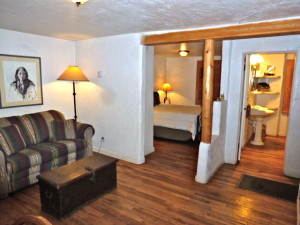 I recently relocated to Santa Fe and made the wise decision to look for a long term rental while staying at the Chapelle Street Casitas.
I spoke to the owner, Bruce, a very hospitable and helpful host who offered the casita at 321 McKenzie #7. This casita (one of many operated by Chapelle Street Casitas) was very attractively furnished, great light, all the comforts including a kitchenette and located beside the office, where a wonderful breakfast is served daily from 8:30-10:30am.
Karen and Lonnie were superlative hostesses and served with a European style presentation, fresh fruits, yoghurt, granola and even home made tamales! The casitas attract guests who enjoy a unique, authentic rather than generic hotel experience. I'm not usually a morning person but I really looked forward to the convivial conversation and sharing our Santa Fe experiences.
The location couldn't be better—right behind the Georgia O'keeffe museum and walking distance to all the popular sights. I brought my senior rescue pug who was treated with the deference and warmth that all us human guests received.
A great value (free WIFI, parking, complimentary breakfast) and a wonderful introduction to living in Santa Fe!