Fire Water Lodge, Truth or Consequences, New Mexico
www.firewaterlodge.com
Rates begin at $90
No pet breed or size restriction
Pet fee is $10 per pet per stay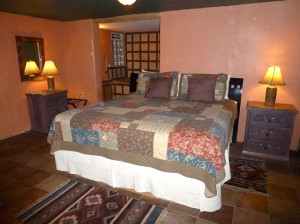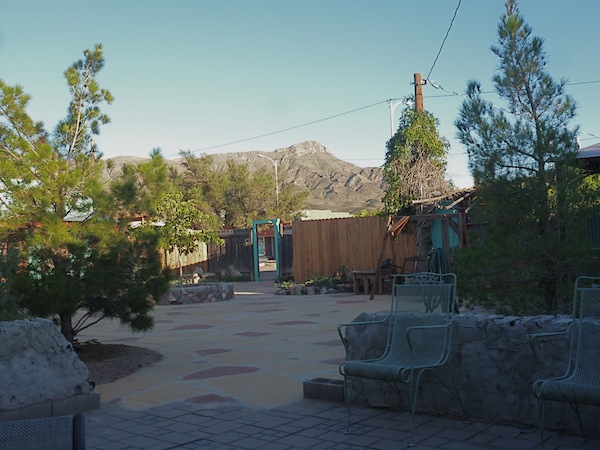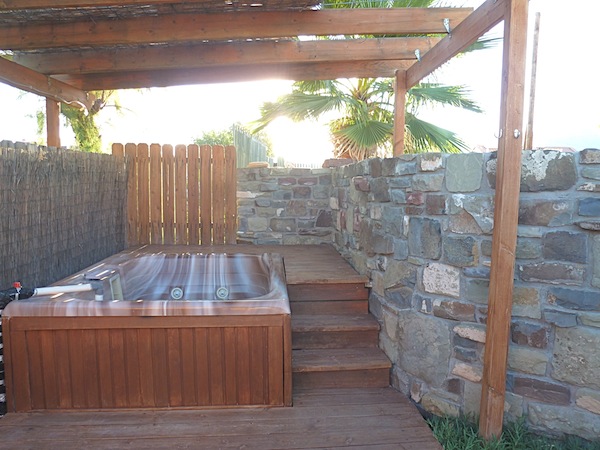 I had the recent pleasure of staying in the Datura room at the pet friendly Fire Water Lodge with my well behaved pug companion, Miss Dolly.
Host/owner, Richard Epstein purchased the historic Motor Court 20 years ago and has lovingly upgraded and renovated the property (including creating some of the charmingly rustic furnishings) keeping the integrity of the building while remodeling after the horse shoe shaped charming villas in Mexico.
The inner courtyard is a relaxing and charming space with flagstone patio, comfortable seating, barbecue and decorated with uniquely quirky found object art and hand carved posts and a wonderful outdoor hot spring tub with views of the Turtleback Mountain. A perfect place to relax and enjoy the early evening breeze and spectacular New Mexico sunsets.
My room was spacious, very clean and attractively furnished. The bed was comfy and firm and the highlight is the in-room hot spring tub! Complimentary breakfast is included at the Happy Belly Deli, next door—a great place to meet the friendly locals!
Richard is a hands-on, very hospitable host and all the staff are friendly and accommodating.
Guest amenities and the details make this unique lodge a superior experience and a great value!