Santa Fe Sage Inn, Santa Fe, New Mexico
santafesageinn.com
Room rates start at $69
Non-refundable pet deposit of $15.00 for first pet per night and $10 for each additional pet per night.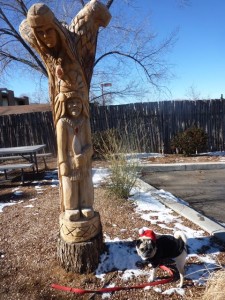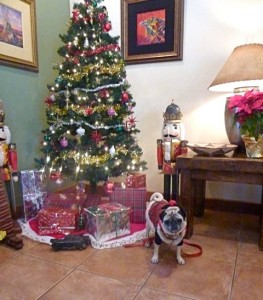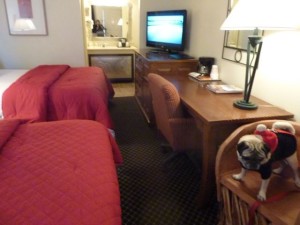 Xmas in Santa Fe is especially festive and The Santa Fe Sage Inn, located in the heart of downtown Santa Fe was a perfect choice for  our recent Holiday family reunion.  The Inn  exudes warmth and hospitality and offers plenty of freebies including a complimentary shuttle, gym and laundry facilities, WIFI, self parking and full European style breakfast as well as 24 hour coffee and tea.
This is a wonderful hotel for pets, singles, families with kids and and the owners (locally based) continue to upgrade the rooms while maintaining the reputation as the "most affordable downtown hotel." I was very pleased with the hotel's cleanliness and the convenience —Whole Foods is adjacent to the parking lot!
Even my pug associate, Macie Mae was given VIP treatment (ground floor rooms designated as pet friendly) and offered a selection of sample size premium dog foods courtesy of nearby pet boutique, Zoe and Guido (a must visit).
The staff is uniformly professional, courteous and responsive. I look forward to my next stay!