Lake Austin Spa, Austin, Texas
website: lakeaustin.com
$300 pet fee (100% donated to Animal Trustees of Austin)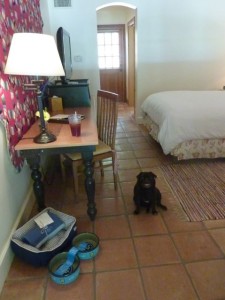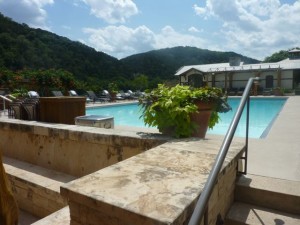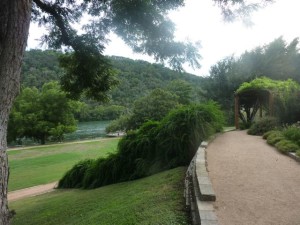 A multi-award winning #1 destination spa, nestled in 19 acres of lush lakefront property-only 35 minutes from the heart of city of Austin.
The overnight guest spa package accommodations include adorable cottages with private gardens (guests with pets are restricted to the availability of cottages), all inclusive meals (healthy and gourmet), activities (enrichment classes, kyaking and hydrobikes, fitness and yoga classes, hiking), plenty of personal attention and an ultra luxurious multi million dollar 25,000 square foot spa offering world class treatments and amenities.
Somehow, it seemed even better than the last time we visited: the panorama of the meticulously maintained and landscaped lush gardens (organic herbs are cultivated and included in the kitchen and spa treatments); gracious Texan hospitality— even complimentary dog sitting and an atmosphere of privacy and exclusivity reminiscent of The Lifestyle of the Rich and Famous. Executive chef Stephane Beaucamp is the former chef of Bistro Lyonnais where he catered to and for A-level  Los Angeles celebrities such as Adrian Brody and Charlize Theron.
In room dining (Pet Menu ) or dining on the patio overlooking the lake—your fido is welcome, only the formal dining room and the spa are off limits.
I selected the 4 Paws Massage from the spa menu. A delightful hour of over due indulgence for tired feet and hands-pure bliss! Guests are free to wander the grounds and dine in their complimentary terry robes — no stuffy dress code here.
Phoebe Rose, celebrity Pug enjoyed a boat ride (her first) across the lake where we rendezvoused for an early morning (not too early) hike (more like a stroll). We squeezed in a pre-hiking Good Morning stretch class.
You and your pooch will be pampered – as the number of overnight guests are limited (40 lakeside guest rooms-80 guests maximum).
Guest programs throughout the year feature top chefs, best-selling authors and experts in nutrition and health.
November 7-11, 2012: "Celebrating Paws" four day program for pets and their parents includes pet behavior experts, canine massage, yappie hours, training classes, a formal photography session and spa treatments.
3 day overnight spa packages begin at $2700. Paradise comes at a price-but one worth paying.
100% of $300 pet fee is donated to a non-profit health services organization – Animal Trustees of Austin. Pet fee includes deluxe complimentary pet bed, bowls, treats and blanket.