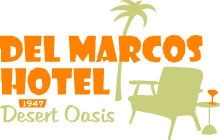 Del Marcos Hotel
Palm Springs, California
Rates begin at $140 (seasonal changes in price)
Pet fee
hotelzoso.com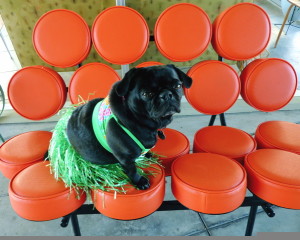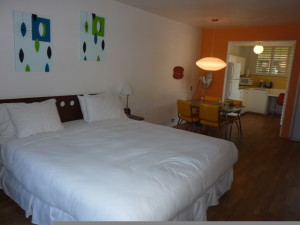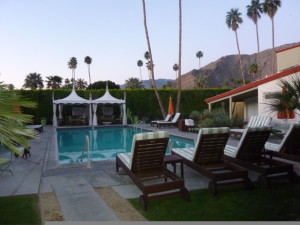 Located in a quiet residential neighborhood, but only one block from the main stores and restaurants, we found the Hotel Del Marcos, our second night's accommodations.  At first sighting, the exterior was somewhat disappointing in comparison to the modern luxe chic of the Hotel Zoso.  But, like a new friend, the more we discovered about this hotel, the greater our appreciation. 
Aficionados of retro 50's architecture and design will be familiar with the internationally renowned architect, William F. Cody who designed the Hotel in 1947, including the lighting. This hotel would become the 'model' for the iconic 50's hotel/motels in the Desert and is currently being registered as a historic property.
A scrapbook is kept on site for guests who wish to further explore the quite fascinating history of the hotel.  The integrity of the hotel design and the authenticity of the furniture make this well kept property an authentic Palm Springs retro 50's experience.
The core 'staff' consists of manager, Janice (exuding southern hospitality all the way) and front desk staff member, Diana, both who honestly make you feel like family.  If you're looking for great value with a B & B personality, the Del Marcos could be the hotel for you and your pet.
Complimentary bicycles are available for touring the neighborhood or exploring nearby bike trails.
Phoebe gave the Del Marcos a strong 3-bone rating. She was able to lounge poolside (and show off her bikini) but although there is a community kitchen, there is no on site restaurant or room service.
Complimentary breakfast pastries, fruit and Starbucks coffee.